Future Classic: Starshell

De Future Classic van dit weekend is er weer zo eentje waar je niet omheen kunt, maar wel eentje die een duwtje in de rug kan gebruiken, en verdient! Singer-songwriter Starshell komt later dit jaar met haar album Liberation, en daarvan is al een single uitgebracht; Birthday Girl.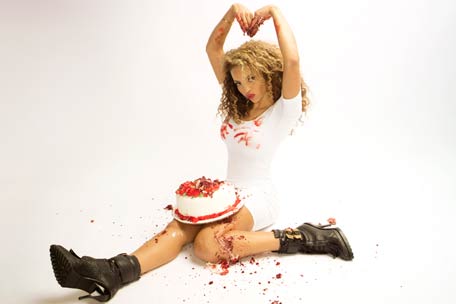 De blonde mokka-baby met haar blonde krullen is geheel niet onbekend in de R&B scene. Ze heeft namelijk al eens samengewerkt met Kanye West, in het nummer "Love Lockdown", van Kanye's album "808s and Heartbreak. Ook was ze te horen op het Soundtrack album van de film Precious, met het nummer "I can see in Color", dat zij schreef. De 23-jarige uit Massachusetts werkt ook samen met R&B legende Mary J Blige, waar ze onder andere de track "Stronger" voor schreef, die op Mary's laatste album "Stronger with each tear" stond. Starshell is de eerste gecontracteerde artiest op Blige's label Matriarch Entertainment.
"The first single, 'Birthday Girl,' celebrates not only your birthday, but the celebration of life -- each and every day!", aldus Starshell. U GO GiRL! Je hoort haar het hele weekend, ieder uur, op het uur!